So... you want to learn how to grow an engaged following on Instagram.
Not because you want to win some kind of popularity contest… but because you see the potential that Instagram has to offer as a way to get more clients and grow your income. 
You know that your ideal followers are hanging out on Instagram. 
But for some reason, you're struggling to find them.
Ready To Fast-Track Your Instagram Growth & Turn Your Passion Into Profits?
Hit play and find out more about the course!
Are you wasting hours each day stuck in the "Instagram black hole" without seeing any real increase in your following or engagement?
Maybe you're already posting regularly, but no matter how good the picture, or how many hashtags you use, you're just not getting noticed and you're left wondering why the algorithm seems to hate you. 
Maybe you have no idea what content to create to attract new followers. Let alone keep them interested and coming back for more.
Or maybe you're completely new to Instagram and have no idea about hashtags or how to get them to work for you… let alone IGTV and Instagram Stories… where do you even start?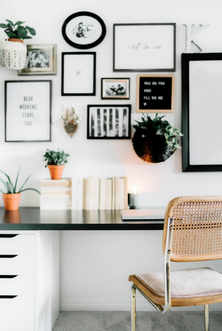 What if you could
grow your audience every single day?
Not just with random followers who are only looking for a follow-back…
...but the kind of followers who actually WANT to be there. 
✓ Followers who love your content and get excited when they see your new posts and stories.
✓ Followers who double-tap and leave amazing comments because they love engaging with your brand. 
✓ Followers who buy your e-books, your courses, your products, or services… AND recommend you to their friends. 
What if your Instagram account could become a true community where people love to come and hang out?
A place that allows you to reach a larger audience, make a bigger impact, help more people and make more money?
And what if you could do all of that WITHOUT spending all day staring at your phone?
YES, it is possible to create all that and more with your account (and NO you don't have to be a supermodel, or show off your body to do it)...
...and really, it all comes down to understanding and implementing 3 simple steps: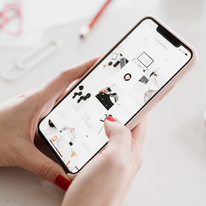 1. How to make sense of the algorithm, what to do with hashtags or how to get noticed by the RIGHT people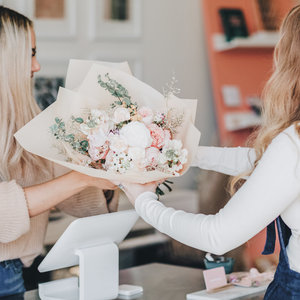 2. How to connect with your followers in a way that feels authentic and create actual engagement that keeps your followers coming back for more.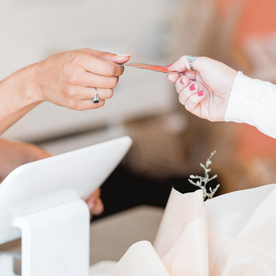 3. How to convert those followers into customers - whether you're trying to sell products, services, or get brand collaborations - so that you can actually make money from your Instagram account.


The biggest problem is most likely the fact that you don't have a system in place. 
A strategy to not only grow your Instagram following, but start to generate an income from it too. 


That's why I want to introduce you to:
Instagram Secrets To Success
This online course will teach you all the ins and outs, and my proven strategies that will allow you to
immediately increase your Instagram following & engagement
so that you can
finally start monetizing your account!
I grew my own account to over 20k highly engaged followers in less than 18 months and have used Instagram as the main way to attract paying clients and brands I love, and build a thriving business that allows me to travel the world and work wherever, and whenever I want.
I can honestly say that I have turned my Instagram following into a community of raving fans, and it has become the engine of my business that allows me to make money while I sleep.
And I've taught hundreds of other women how to do the same. 
Now it's YOUR turn!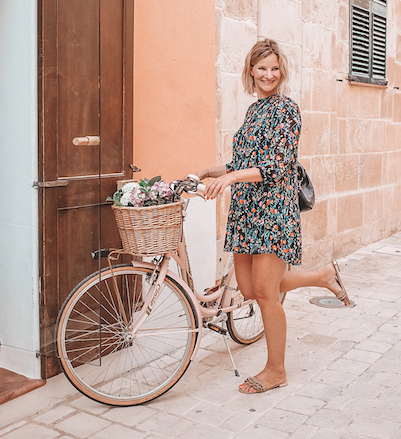 "Instagram Secrets To Success surpassed my expectations! My engagement has gone through the roof!"
Brittany from @brittanyb_therd has been focusing on honing in on her very specific niche to establish herself as the go-to person for people diagnosed with Crohns, Colitis and IBS. One Instagram Story led to over 50 different direct messaging conversations with her ideal clients!
"I thought I was doing it all right... then I took your course and realized I was doing it all wrong!"
Fiona from @fionaeustace grew her following by 2.000 in 30 days!
She used to think Instagram was a chore - now she actually loves going onto the app...
"Do yourself a favor and just buy the course"
Kathryn from @fairhairco grew her following by 900 in less than a month of joining!
She got approached by Sephora to join their ambassador program - they found her through the hashtags she was using...
Within 2 weeks of joining Instagram Secrets To Success I signed 2 new clients (and I hadn't even gone through all the modules yet...)"
Baby photographer Neily from @dnelly_photography doubled her Instagram following within 5 weeks of joining the course and landed 5 new clients! She loves the community that being part of this Insta-family means.
"Literally, just join the course!"
Take it from real estate agent and fengshui expert Harrah from @fengshuinista: "I've taken other Instagram courses and they just were not nearly as comprehensive, detailed, easy to understand, and easy to implement as your course is!"
With the help of Instagram Secrets To Success, Harrah has been able to build a truly engaged community around her account and is getting ready to launch he own online course!
Wondering What 'Instagram Secrets To Success' could do for YOU?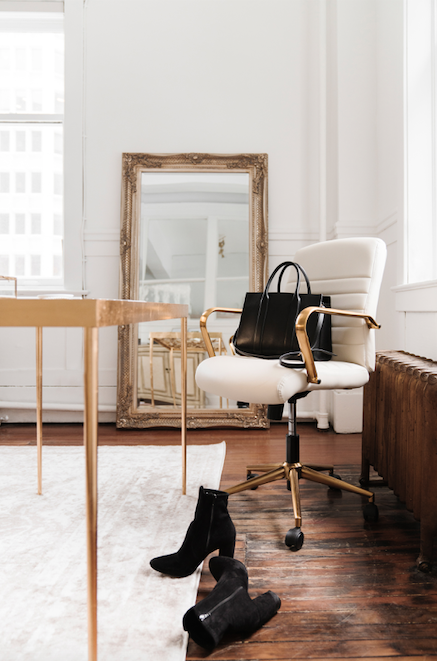 Life before Instagram Secrets To Success:
✓ You feel like you need to be some fake 'perfect' version of yourself to win on Instagram
✓ You get a few new followers here and there, but quickly realize they've just been playing the follow/unfollow game when they disappear a few days later
✓ You go days or weeks between posts because you just don't know what to share
✓ You throw up a couple of hashtags that you've seen other people use, but have no idea whether they're working
✓ You want to post Stories but they take you SO long to decorate and barely get any views so you wonder what the point is
✓ You have no idea how to get your followers interested in your offer without coming across all sales-y
✓ You feel like you're wasting all the time and effort you're putting into Instagram because you don't know how to turn that effort into income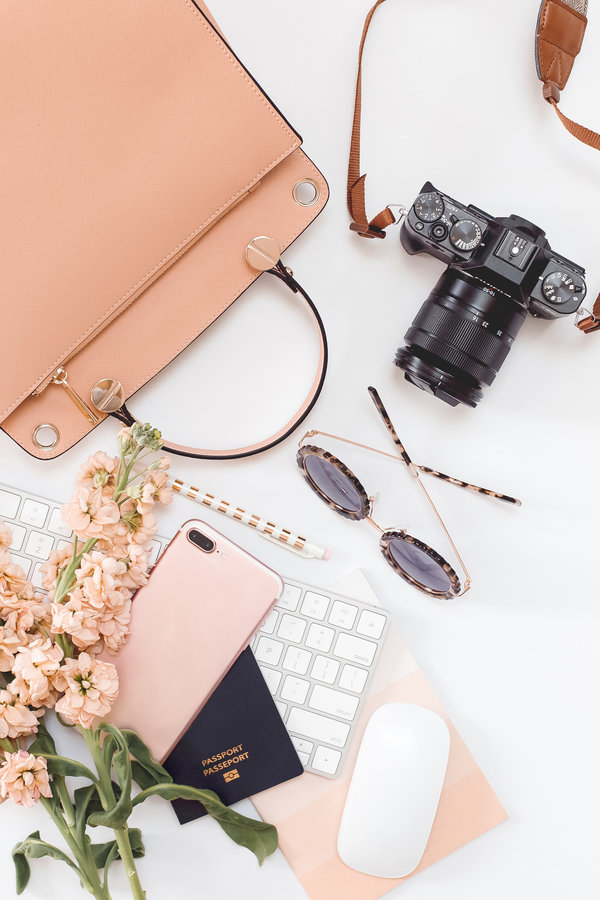 Life after Instagram Secrets To Success:
✓ You have discovered how to show up in a totally authentic way and get people to fall in love with your vibe - imperfections and all
✓ Your followers start to grow day after day and you can't believe you're finally starting to hit those "big" numbers
✓ You know exactly what to post and when, and every post you make gets a bunch of likes and creates awesome conversations in the comments 
✓ You feel like your audience has become a real community who love your content and being part of your tribe
✓ You know exactly how to attract NEW people to your audience and get them to keep coming back for more
✓ Your email list is exploding and you're making sales directly from Instagram
✓ Amazing brands are reaching out asking to collaborate with you
✓ Instagram finally feels easy and fun and you only wish you had started sooner
Here's what you'll learn:
Module 1: Attract your ideal audience and turn your visitors into followers and raving fans
Get clear on exactly

who you want to attract

and learn

where to find them

on Instagram

Create the

perfect first impression

with a killer profile and beautiful feed so that first-time visitors just can't help but hit that 'follow' button

Transform your feed

from 'meh' to 'wow'

by developing your very own online magazine (without stressing over what to post every day)

Finally understand the science behind the dreaded algorithm and learn

how to make it work FOR you, not against you

Business vs Personal Profile - how to decide what's right for you and how to make the switch without destroying your visibility

How to use Instagram Stories to boost your views and engagement, and

drive more sales conversations in your DMs

- without having to spend hours decorating them to perfection. 
Module 2: Understanding Hashtags To Grow Your Audience On Autopilot
Get clear on how to use hashtags to

get more likes, positive comments and new followers

from every single post you publish

Kill the confusion with my step-by-step system for

finding the BEST hashtags

specific to your niche and audience

Discover the secret to creating "hashtag sets" that will

save you tons of time

- no more frantically searching for the right hashtags to add each time you want to post. 

Get your posts appearing in "Top Posts" to

instantly boost your visibility

and drive more visits to your profile

Get noticed and

featured on bigger accounts

and implement the "s4s strategy" to get your account in front of thousands of new followers. 
Module 3: Grow Your Following Like Whoa
The top 4 strategies my students use to

grow to 10k followers in less than 1 year

Build a

targeted audience of loyal followers

and hook them quickly - no schemes, no paying for fake likes, or BS follow/unfollow tactics

Connect with other Instagrammers in your niche and build authentic relationships that allow you to ethically leverage their following to help you

grow faster, with less effort. 

Leverage giveaways and contests to gain even more followers and

boost your engagement

like crazy.

How to keep your account safe and avoid getting thrown into "insta jail"

How to interpret your analytics so you can do more of what's working and ditch what's not
Module 4: Turn Your Following Into Actual $$$ In The Bank
For Entrepreneurs
Strategically target your dream clients and

turn "likes" into hot leads
Book assessment and discovery calls

direct from Instagram, without ever feeling sales-y

How to utilise Instagram Stories, IG TV and going LIVE to target your "low-hanging fruit" and

convert more followers into paying clients in LESS time.

 
For Influencers
What to focus on when pitching brands, how much to charge for sponsored posts and

how to start making money NOW

, even if you don't have tens of thousands of followers. 

Understand what brands actually look for when hiring influencers and how to use that knowledge to

get more brand deals

Steal my media kit template and exact scripts to approach brands in a way that will get them excited to say YES
You'll also get these amazing bonuses: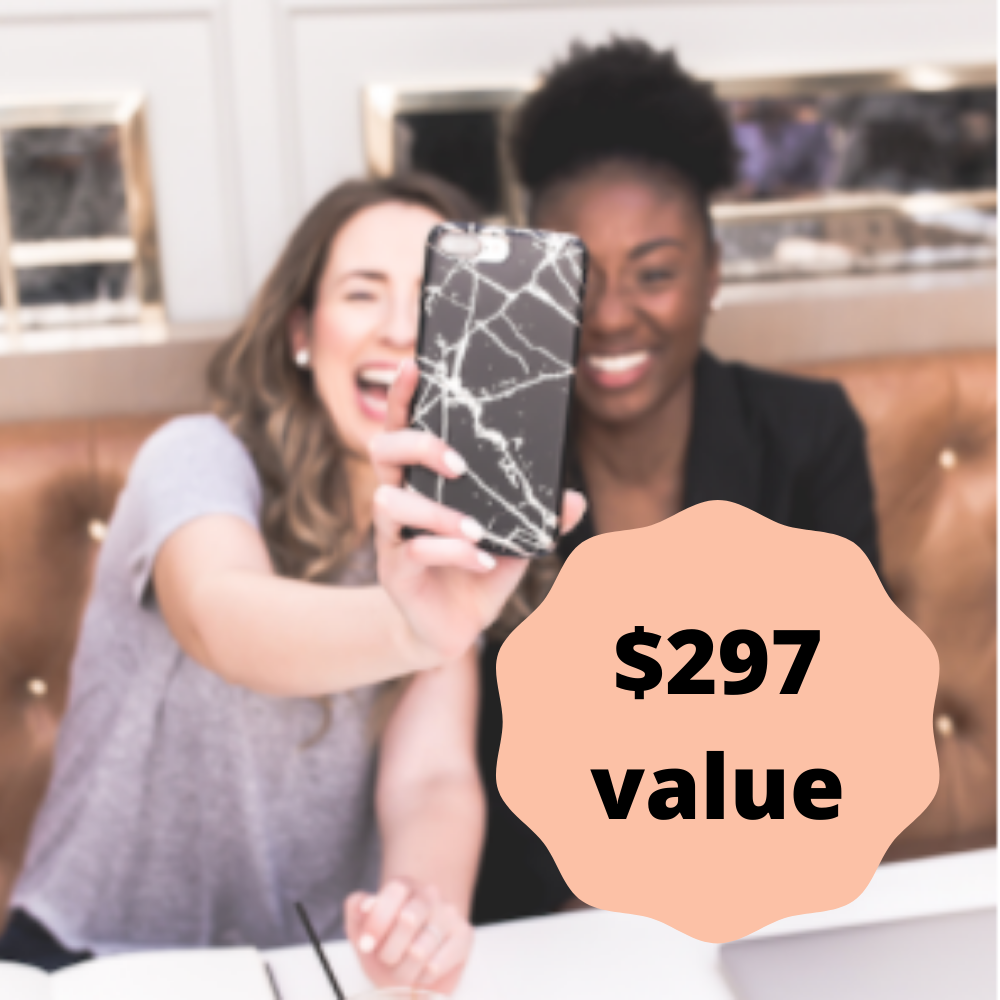 IG Stories, IG LIVE & IGTV
Create and edit powerful Instagram Stories that boost your views and engagement.
Make your profile stand out with Instagram Highlight Covers.
The must know tips and tricks for winning on IGTV.
Valued at $297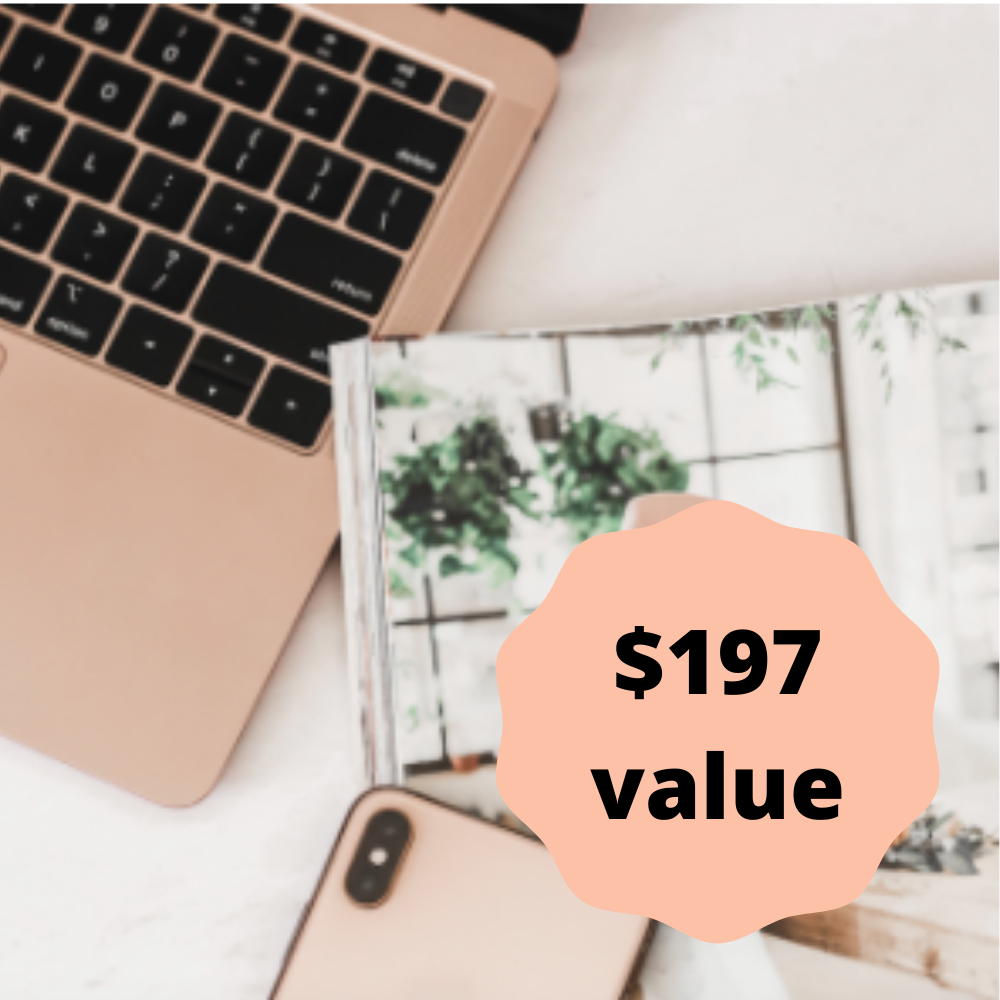 Map out 30 days of content in 30 minutes.
Learn how to post consistent, high quality content even if you don't have amazing photography skills, or an insta-boyfriend to take your pics.
The exact steps to create your dream feed, jam packed with viral content. 
Valued at $197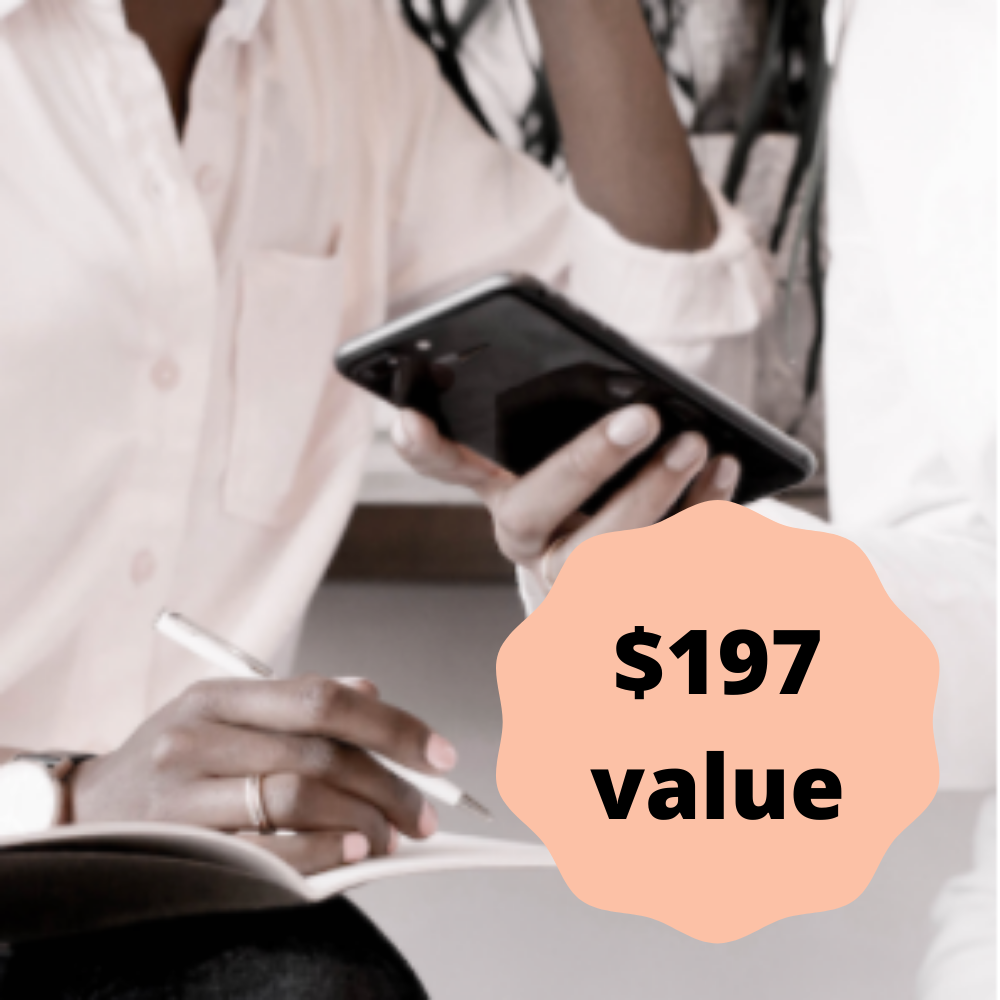 Learn the copywriting secrets to find your voice and create your "Instagram Persona".
Make your audience fall in love with you through your captions and messaging. 
How to write captions that connect, increase engagement and most importantly, CONVERT!
Valued at $197
Ongoing support and accountability with our incredible community & monthly coaching calls.
Nothing makes me more excited than hearing amazing wins from my clients. So I am genuinely invested in helping you achieve your goals. 
Not only will you be able to connect with other students who are all working towards similar goals to support and encourage each other, but I will be on hand in our private Facebook group on a daily basis to answer your questions and point you in the right direction. 
You will also have direct access to me on our Monthly Coaching Calls where I can give you personalized feedback on your account and guide you on what to do next to improve your results.
Instagram Secrets To Success includes:
✓ 33
self study video lessons workbooks & transcripts
✓
Private Facebook Community
✓
Monthly LIVE Coaching and Q&A Calls with Carla


Plus Bonus Lessons
✓ IG
Stories, LIVE & IGTV
✓
Create Your Dream Feed
✓
Captions That Convert
You can do this course from home, anywhere around the world, on YOUR schedule!
You can work through the course lessons from the comfort of your couch or your favorite cafe - as long as you have an internet connection. 
This entire program is completely digital, so you can access it from anywhere through our private student portal.
And don't worry about falling behind. With lifetime access to the course content, you can go at your own pace and work on the modules at a time that fits YOUR schedule. 
How long will it take to hit 10k followers?
Ah the magical question. This answer might frustrate you, because the truth is… it depends.
It depends on your niche, how much work you're willing to put in and the quality of the content you produce (all of which, I'll teach you how to do in the most effective way possible for YOUR unique business).
But what I really want you to understand is that while yes, you WILL learn how to get more followers, that number doesn't matter as much as you might think.
I've worked with accounts who had over 100k followers, but were making ZERO sales. 
When you follow my strategies to build an authentic relationship with your audience, and understand how to leverage that audience effectively, you may only need 1000 followers to start hitting your revenue goals.
We don't focus on racing to hit some arbitrary number - we focus on growing your following in a meaningful way that allows you to make a profit from your passion.
"People are saving my stuff!!"
Cheyane from @findingwellpower only had 52 followers when she started (her account was just 1 month old and most of her followers were her friends and family). Within 3 weeks she grew to 394 followers and found a super supportive community who loves her content (her engagement rate is 52%)!
She also got features by a big account in her niche (chronic illness) which received over 900 likes!
"It's been 3 weeks and my engagement has doubled!"
Madison from @memylipsandeyes grew her following by 50% in just 3 week and doubled her engagement rate to 11%.
"This is the best course I could have taken - the numbers speak for themselves."
"I never thought I could get to 8k… and now I'm there!"
Julie from @goodiegoodieglutenfree was stuck at 5k followers when she joined the course. She's now at 8.2k and growing every day. She's also getting more brand sponsorships and is working on her first online course, using Instagram as a platform to connect with her ideal clients.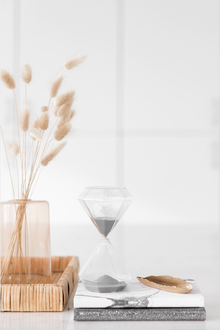 A year from now, you'll have wished you started today...
Genuine question… how long have you been wanting to take Instagram seriously and tap into the opportunities that you KNOW are available for you on this platform?
A year? Two?
How many thousands of followers have you potentially missed out on during that time, simply because you didn't follow that urge when it first called your name and learnt how to build your account the RIGHT way?
And how would it feel to fast forward a year from now and realize that you've not only hit your goals, but zoomed past what you thought was possible...
All because you committed to following proven strategies, that WORK! 
The best time to start your Instagram account might have been a year or two ago, but the second best time is RIGHT NOW.
How do I know if this course is right for me?
This course is right for you if…
✓ You want to build a community of genuine followers who LOVE your content and can't wait for more
✓ You want to learn how to leverage that community in an authentic way to create a sustainable source of revenue for your business
✓ You understand that success doesn't happen overnight and you're prepared to put in the effort to grow your following
✓ You're open to trying new strategies and ideas even when they push you out of your comfort zone
This course is NOT right for you if…
x You only care about vanity metrics and hitting those numbers at all costs
x You're looking for a "get rich quick" system that you can just set and forget
x You would rather buy followers and likes than have a following that actually enjoys your content
x You think people should just magically follow you because you have this or that, and you have no interest in creating content that serves anything but your ego
Ultimately, if you are ready to
grow a genuine following
of people who care about what you have to say and are excited to become your clients and customers...
If you want to make a
big impact AND a big income
... 
Then 'Instagram Secrets To Success' is for you!
You've got two choices here…
You can keep trying to figure out Instagram on your own and throw together a mish-mash of out-dated marketing strategies that MIGHT pay off in a few years.
Or you can steal my step-by-step system to attract a following who LOVE to engage with your account and you can watch your following start to grow by hundreds every week. 
AND you can learn how to leverage that following to build a sustainable income stream - whether you're at 500 followers or 10,000. 
Think about where you want to be 6 months from now. HECK, think about where you want to be just ONE month from now?
Do you have a step-by-step plan for how to get there?
With Instagram Secrets To Success… YOU DO!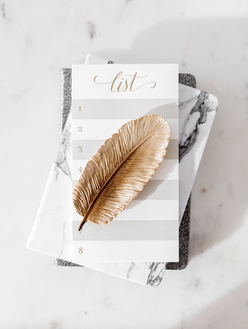 You can do this even if you're super busy. 
(or a terrible photographer)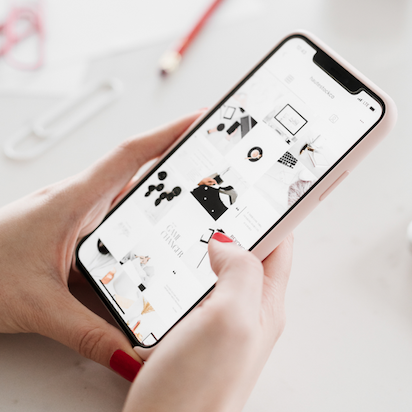 I don't have time to be on Instagram all day!
Neither do I. That's why the strategies I teach are designed to let you get in, do your thing and get out again without losing hours and hours in a scroll hole. 
It's totally possible to grow your following in just 30 minutes per day.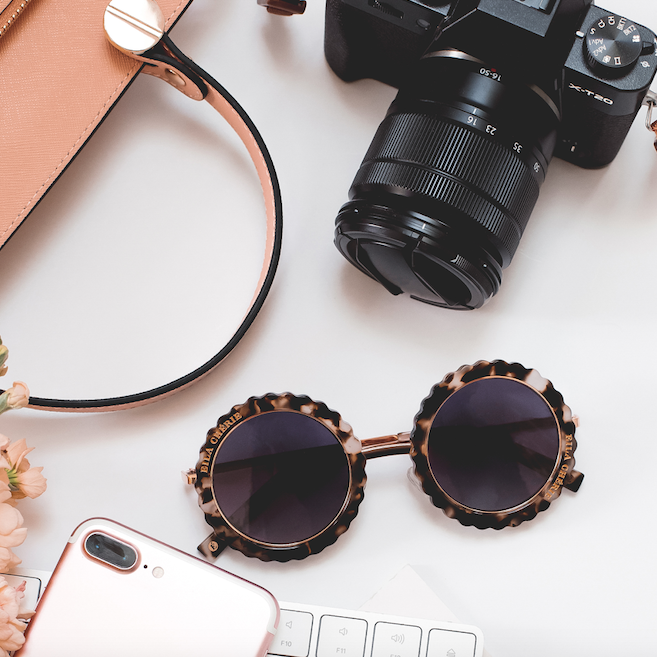 I don't know how to take great photos or make my feed look beautiful!
Don't worry, I got you covered.
I'll show you my secrets to creating a gorgeous feed, even if you don't feel like you have a "visual" brand.
Or can't afford to have a professional photographer follow you around.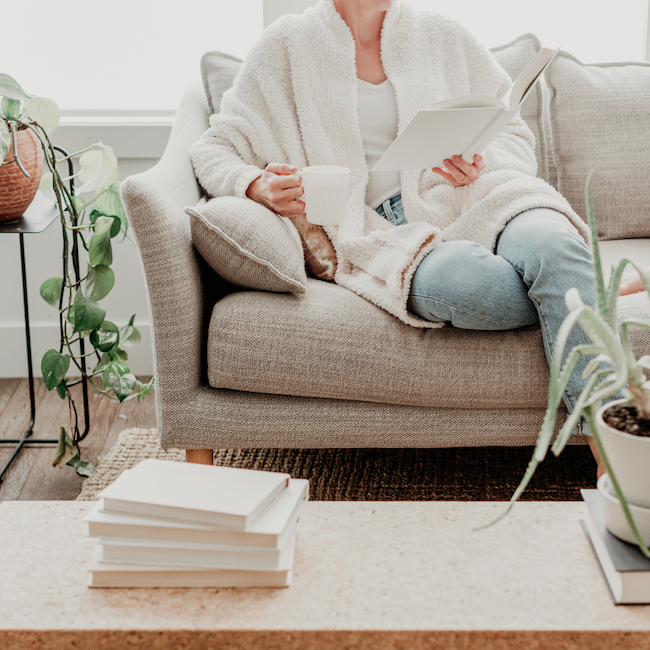 I don't know if I'm interesting enough for people to want to follow!
A mistake a lot of people make is thinking that Instagram should all be about ME, ME, ME!
We're going to focus on creating the kind of content that your ideal audience wants. Focus on what is interesting to THEM and your community will grow.
Instagram Secrets To Success includes:
✓ 33
self study video lessons workbooks & transcripts
✓
Private Facebook Community
✓
Monthly LIVE Coaching and Q&A Calls with Carla


Plus Bonus Lessons
✓ IG
Stories, LIVE & IGTV
✓
Create Your Dream Feed
✓
Captions That Convert
If you were to hire an agency to run your Instagram account for you, it could cost up to $2,000 per month to manage. That's IF you can find an agency that can communicate in your unique brand voice and engage with your community in a way that sounds like you. 
Instagram Secrets To Success will empower you to grow your own community, on YOUR terms, without having to pay high management fees. 
And when you ARE ready to outsource, you'll be able to tell them exactly how you want things done rather than crossing your fingers and hoping they know what they're doing.
The strategies and resources you'll get access to in Instagram Secrets To Success are worth $2,000 just on their own… not to mention the support you get through our Monthly Coaching Calls and Facebook Community.
And you can get all that for under $1000.
Hi, I'm Carla!
As a busy entrepreneur myself, I know how difficult it can be to focus on your social media.
But growing an engaged Instagram following that generates revenue for your business doesn't need to be a full-time job. And you don't need to be a photographer to create a beautiful feed. 
You simply need to follow a system that works. A system that doesn't get caught up in vanity metrics, but focuses on proven strategies to attract genuine and engaged followers who fall in love with your brand and want to invest in your products or services.  
Over the past few years I have worked with authors, photographers, restaurant owners, artists, coaches, course creators, realtors, bloggers and aspiring influencers and shared my proven strategies and time-saving systems to help them successfully grow their businesses through Instagram, without having to spend all day, every day on the app.
Now I want to help YOU apply the exact strategies I've developed and perfected over the past few years to your own Instagram account, so that you can grow your online following and turn your passion into a profitable business.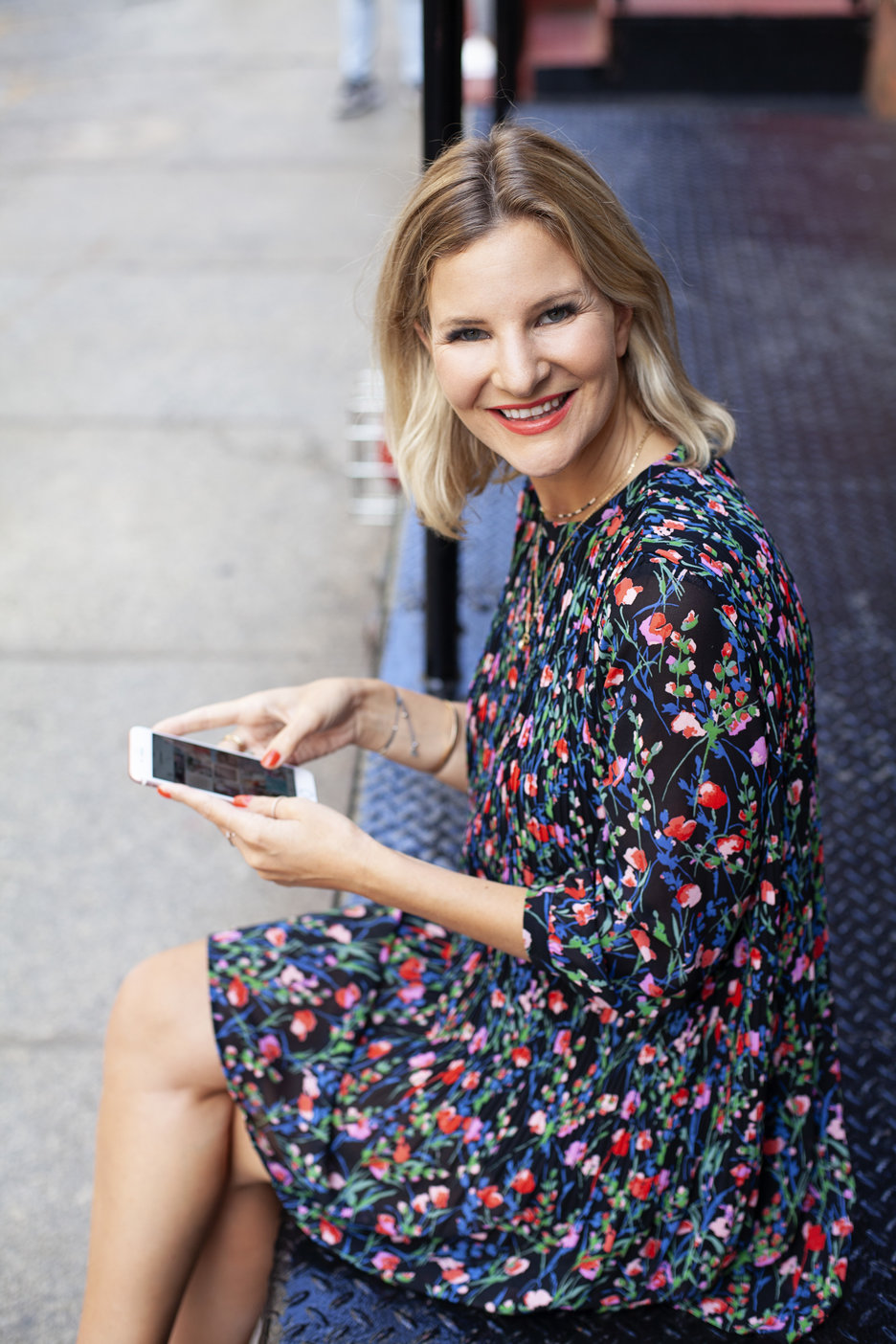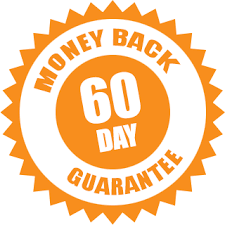 Instagram Secrets To Success combines my very best IG strategies into a foolproof system that has worked for over 700 students. I'm confident it will for you, too, but if for some reason it doesn't, then I'll gladly give you a full refund within 60 days.
If you aren't satisfied, simply show me that you've followed the steps I teach and implemented my strategies but seen none of the results and I will refund your money. 
I am more than confident that this course will work for you, when YOU are prepared to do the work - just as it has done for hundreds of other Instagram Secrets To Success students.
What happens when you buy?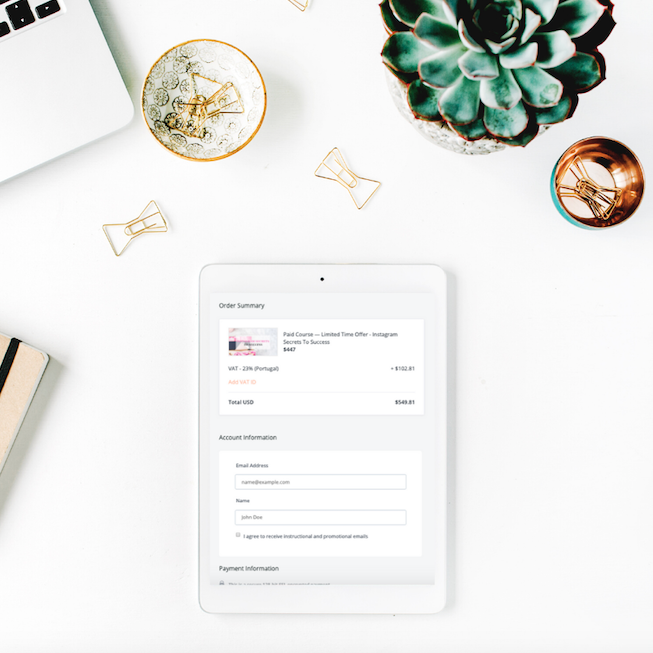 Step 1: Enroll in Instagram Secrets To Success
Choose whether you want the payment plan or pay in full option and complete your purchase. You can pay with either credit card or PayPal.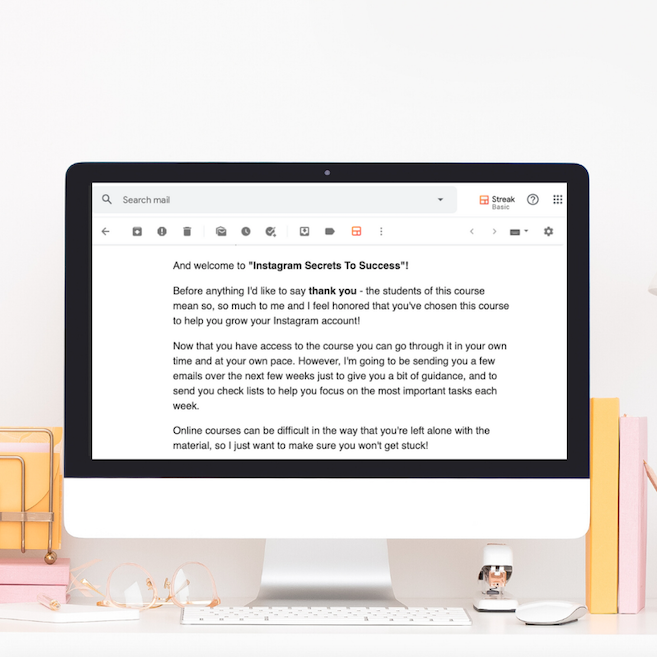 Step 2: You'll receive an email with all the details
Here you'll find your login details for the course, access to the Facebook group and everything you need to get started.
Step 3: You'll get immediate access to the course
The modules will be waiting for you inside the membership area so you can dive right in and start working through the course.
Frequently Asked Questions
Will this course teach me how to get a lot of new followers? Yes! The strategies you'll learn are the exact ones I use to gain hundreds of new followers every week on my own account and that have helped my clients to grow their own followings as well. 
However, we focus on a lot more than just vanity metrics. I will teach you how to build a true community and how to leverage that following to generate income. 
What if I'm just starting out and don't have a blog/business yet? Is this course right for me? Definitely! Even if you don't have a business right now, but plan to one day, this course will make sure you're following the best strategies from the very beginning to grow your following the RIGHT way. This will give you a huge head start for when you decide to launch your blog or business.
How long do I have access to the course? How does forever sound? After enrolling, you have unlimited access to this course for as long as you like - plus you'll have access to any future updates and bonuses!
Will I be able to ask questions Absolutely. We have a private Facebook group where you can connect with other students, ask questions and support each other. I'm in the group on a daily basis to answer questions, and you will also have direct access to me on our LIVE Monthly Coaching Calls where I can give you feedback on your account and your next action steps. Rest assured, you will be well supported. 
What if I am unhappy with the course? Can I get my money back? I teach tried and tested methods to grow on Instagram and I fully believe that if you implement what you learn, you will get results. However, if you're not satisfied with the course, I offer a 60 day, 100% money back guarantee, as long as you can show me that you did the work, but got none of the results.
What format is the course content delivered in? When you enroll, you will get access to our private member's area where you will find the course materials shared as both video content and transcripts. So whether you prefer to read, watch or listen, you'll be covered!
Still on the fence? Here's what past students are saying...
"Invest in yourself! This is the perfect course"
Vanessa from @amaselflove more than doubled her following within 30 days of joining the course. She used to just get comments like "follow me and I'll follow you" - and she's building a true community (her last post received more than 50 real, meaningful comments)"
"Just join! Don't waste another second making this decision. You're waisting time!"
Noemi from @noemipop grew from 200 to 4k followers in 3 months. She went from getting no comments at all to receiving over 100 comments per post!
"I got invited to a private viewing of Katy Perry's new shoe collection!"
Casey from @gr.glass_slipper was a complete newbie to Instagram and felt intimidated by the platform. She had 13 posts and 178 followers when we started working together. Fast forward 6 months and she's reached her 2 goals: she got accepted into RewardStyle / liketoknowit.com and is working as a consultant for shoe companies!
"Since joining Instagram Secrets To Success I've grown A LOT within a very short period of time!"
Before joining the course, Christie from @christieathome was posting every day and engaging with 100 different accounts each day. And yet, her growth was stagnant… and she didn't understand why. In less than 3 months, Christie increased her profile visits by 64%!
"I never thought that there was so much to Instagram… and then I realized people are making a living from it!"
Rosa from @rosaievans grew from 2k to 4k in a couple of months and the followers who are engaging with her are actual, real people who are interested in what she has to offer!
"I had NO idea how to use hashtags"
Jacqueline from @jacquelinesofferstudio used to just copy other photographers' hashtags - until she realized they would do anything from her! She now has a clear structure and has grown her audience by 3,000 followers in just 5 weeks!
"Your course is the best!"
Mona from @monalove_travel grew her following from 1,000 to 6,000 followers in 3 months. She also went from receiving 100 likes and 3 comments to 800-1,000 likes and 100 comments on her posts and has created a true community of ideal followers.