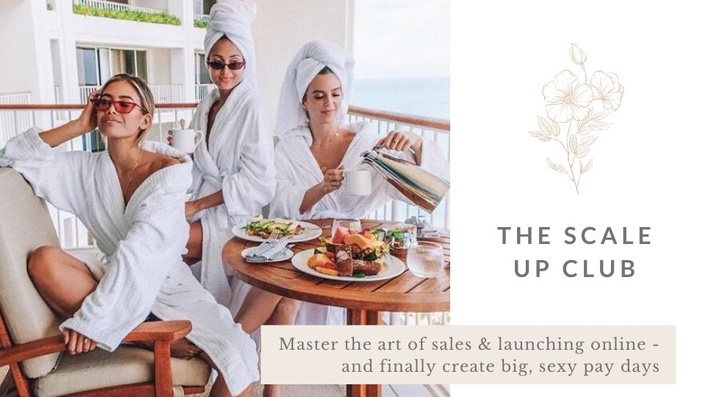 The Scale Up Club
The place online for women who are growing their audience, attracting more leads & increasing their sales.
Enroll in Course
The Scale Up Club is about growing your bank account - not just your following - by focusing on 3 simple steps:

1. FOCUS ON MONEY MAKING TASKS. Learn the high-level strategies to get more clients. No fluff. No overwhelm. Receive coaching to identify your bottlenecks and simplify your strategy to save time. Master your marketing skills and learn how to sell without feeling sales-y.
2. GROW YOUR CONFIDENCE Develop a success mindset and create irresistible offers that will allow you to raise your prices. Promote your offers knowing that what you have is exactly what your audience needs. Feel excited about helping your prospects, instead of scared of hearing "crickets".
3. BE PART OF A COMMUNITY OF LIKEMINDED WOMEN. Learn from the best in the industry in our guest expert calls and perform at a different level by putting yourself in a different crowd. Grow your network and rub shoulders with high-achieving women who will inspire you to dream and act bigger...
...after all, you are the average of the 5 people you spend the most time with.
Let me guess...

You started this business because you feel passionate about what you offer.
You want to make an impact. Help people through the products or services you provide.
And most likely, you started your business because you want it to support your dream lifestyle. To create the freedom. Time freedom. Financial freedom.
But somewhere along the way you've realized that something is missing:

You're NOT a born marketer.
You don't want to come across as sales-y, or push your offers onto your followers, and as a result, you keep yourself "busy", growing your following, building relationships with potential customers.
But you're not sure how to ask for the sale.
As a result, you're not making the kinda money you desire.
I've been there.

Spending hours on social media just to feel connected, unhappy with a reality I've created for myself.
A reality where I was working my butt off to grow my reach, my following, my email list. Everything.
Everything except my bank account.
Asking myself: "Why am I still not where I thought I'd be by now?"
"Why am I still not making the money I desire? The money I work so hard for?"
For the longest time, it was a lack

of confidence that kept me playing small.
✔️ Not fully believing in my offer or the value I can provide

✔️ Worried about putting myself out there & hearing "no"
✔️ Scared of coming across as sales-y or too pushy
Instead of asking for the sale, I kept myself "busy".
Thinking about the next big offer to create.
Stuck in analysis paralysis.
And perfectionism.
It took me years to understand this, but the truth is:
There are people less qualified than you, making the kind of money you want to make, simply because they decided to believe in themselves

If you want to make money online, just growing and audience and creating an offer is no longer enough.

The missing piece is learning how to NURTURE and INVITE your audience, training them to say YES to you.
And it doesn't have to feel difficult. Or sleazy...
That's exactly why I decided to create

The Scale Up Club.
A membership site teaching you the mindset & money making strategies for creating a profitable online business that gives you the freedom you've been dreaming of.
By joining The Scale Up Club you receive access to:
Stand Out Online ($297 value): Find your gap in the market and understand your ideal client so that you can stand out in the overcrowded online space. Create irresistible offers and charge premium prices.
Turning Followers Into Raving Fans ($297 value): Grow your list by thousands and learn how to build strong relationships with your subscribers, training them to say YES to you.
Sales & Booking Clients ($497 value): 10x your lead generation and create a never ending stream of leads. Learn how to structure effective sales calls and navigate objections, so you know exactly what to say when you hear "I can't afford it", "I have to think about it" or "I have to ask my spouse".
Selling Through Stories ($497 value): Master the art of selling through Instagram Stories. Follow the step-by-step script to turn your followers into paying clients without ever looking sales-y.
Scaling Through Facebook Ads ($297 value): Scale your business by learning how to create converting ads and get in front of thousands of ideal clients through perfect targeting.
Master The Online Launch ($297 value): Learn the secret strategies to create buzz and excitement around your launch and sell your online courses or programs BEFORE your cart officially opens.
Monthly live group coaching calls to keep you accountable, speed up your progress, and expand your income. Come prepared with questions and receive personalized feedback on what you've been working on. This is your opportunity to receive high-level coaching and support.
Monthly live guest expert calls teaching you the most up-to-date strategies around sales, launching, and scaling your business. Having spent tens of thousands of dollars on coaching and masterminds myself means that I have access to the top coaches and experts in this industry. And I can't wait to introduce them to you.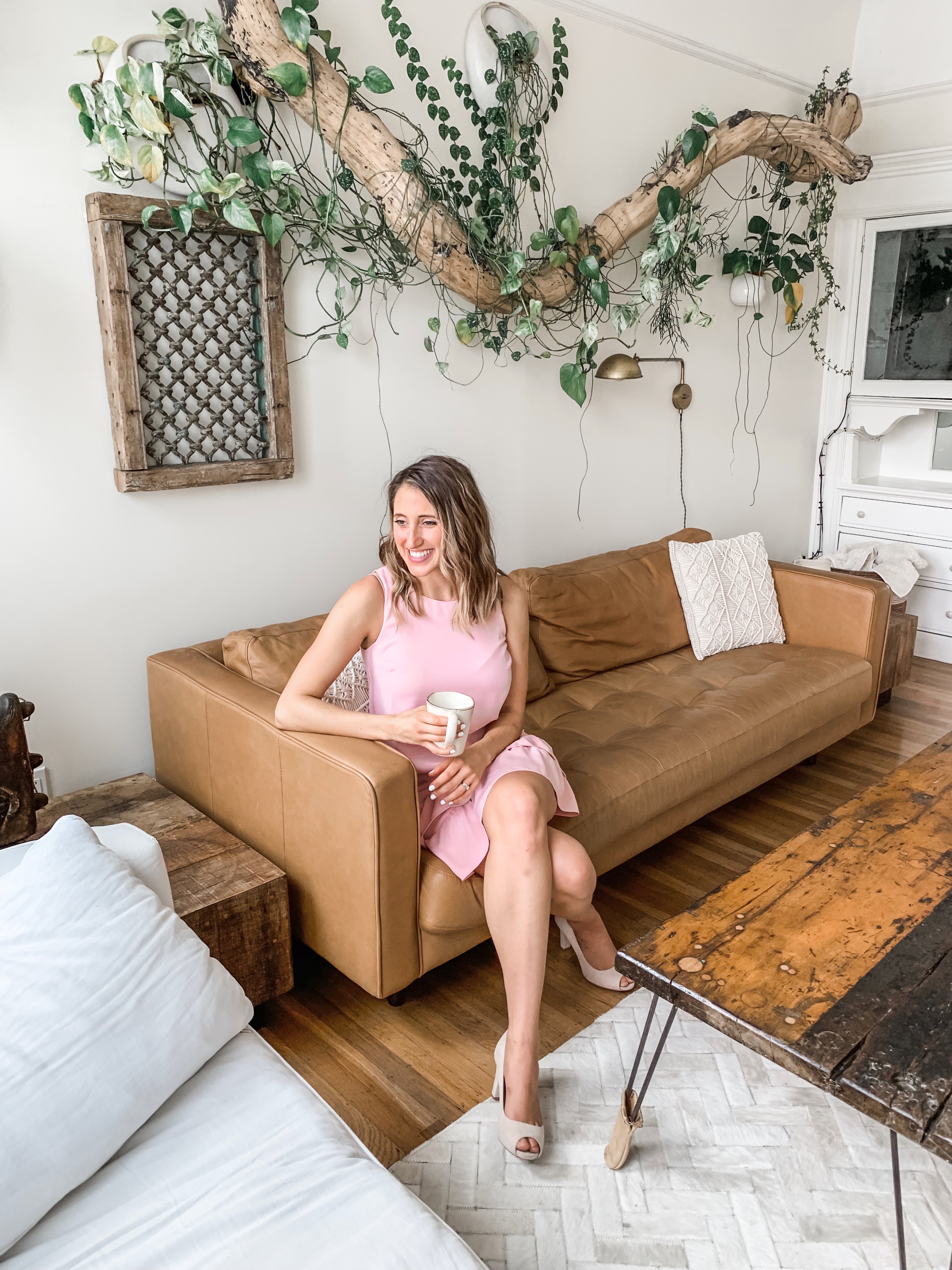 Brittany was struggling with her sales conversations. She was have great connections on her calls, feeling 100% confident that she was able to help these prospects - but for some reason when it came to closing the sale, she kept hearing "no".
After analyzing her lead generation and sales process, we found the bottleneck. Brittany made one simple tweak - and weeks later celebrated a $4,000 DAY!
- Brittany, @brittanyb_therd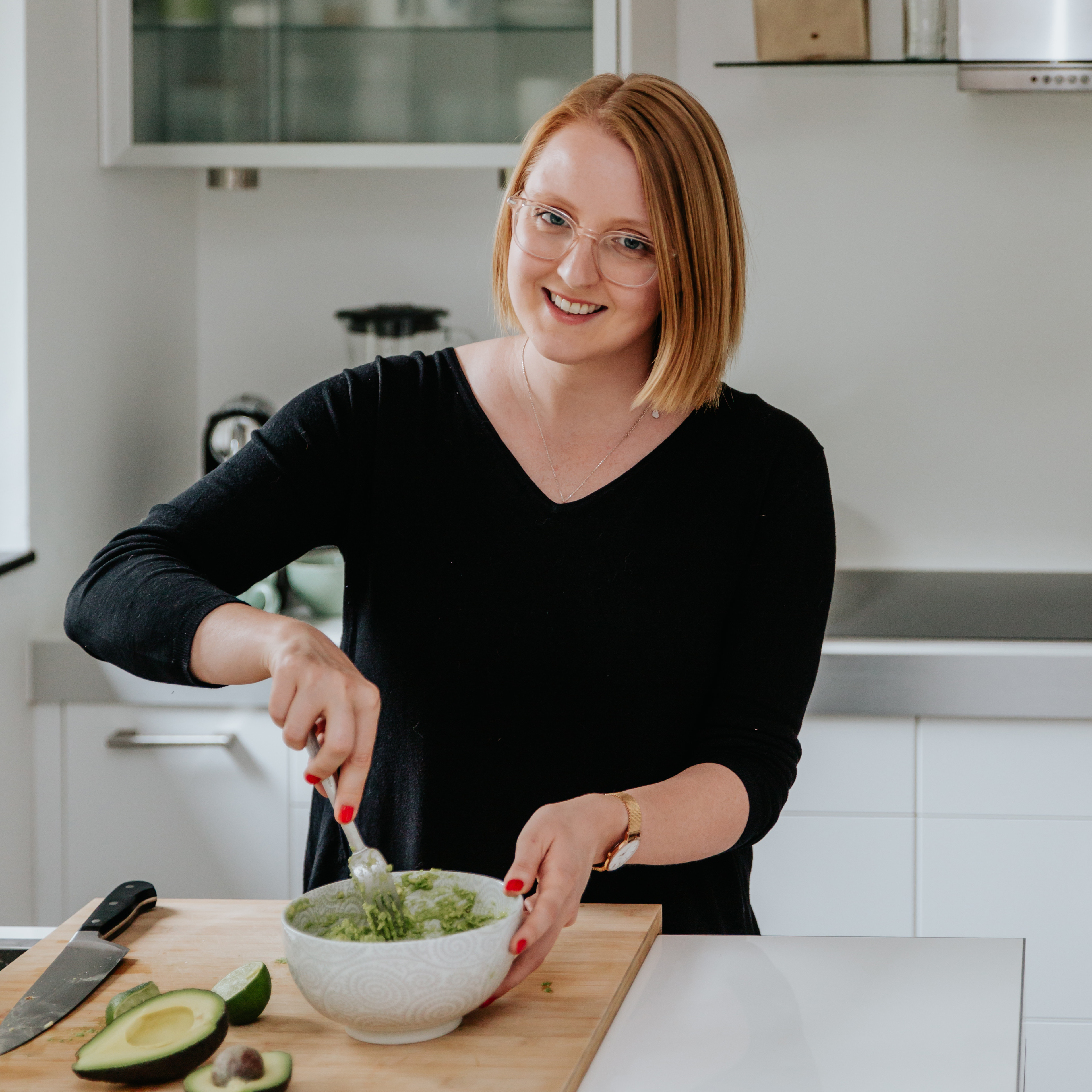 "I signed my first paid client who was outside of my "friends and family" network! For the first time, I included a sales pitch during an in-person workshop that I hosted, which converted 30% of the participants into leads.
Beyond the numbers, I feel so much more confident putting my offer out there online, selling during my sales calls, and communicating with potential leads."
- Heather, @heather.elisa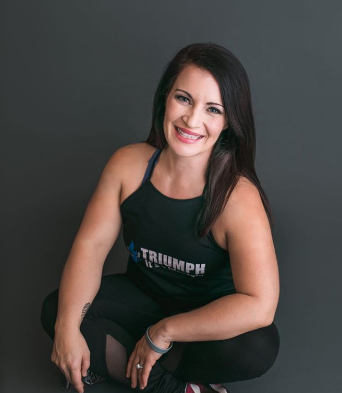 "In a little less than a month Carla helped me launch a free online "Tighten Up Challenge" and my first signature online program which has since created more than $10.000 in revenue.
More importantly through that online challenge, she believed in me and genuinely cared about my success, and I felt that through the daily follow ups.
Carla has helped me not only get the courage to start an online program, but working with her over time, she's helping me tweak my signature program to keep improving it and thus getting more clientele. "
- Jennifer, @triumph_fitness
The biggest mistake I made
was thinking I had to do this alone...
...but I didn't. And neither do you.
Are you ready to finally start believing in yourself and finally make the money you deserve?

Are you ready to surround yourself with people who inspire you to perform at a higher level and to exponentially grow your business?
Are you ready to STOP playing SMALL and START playing BIG?
Are you ready to claim your space in the online world and build a lucrative professional empire?
This, my friend, is your invitation to SCALE UP.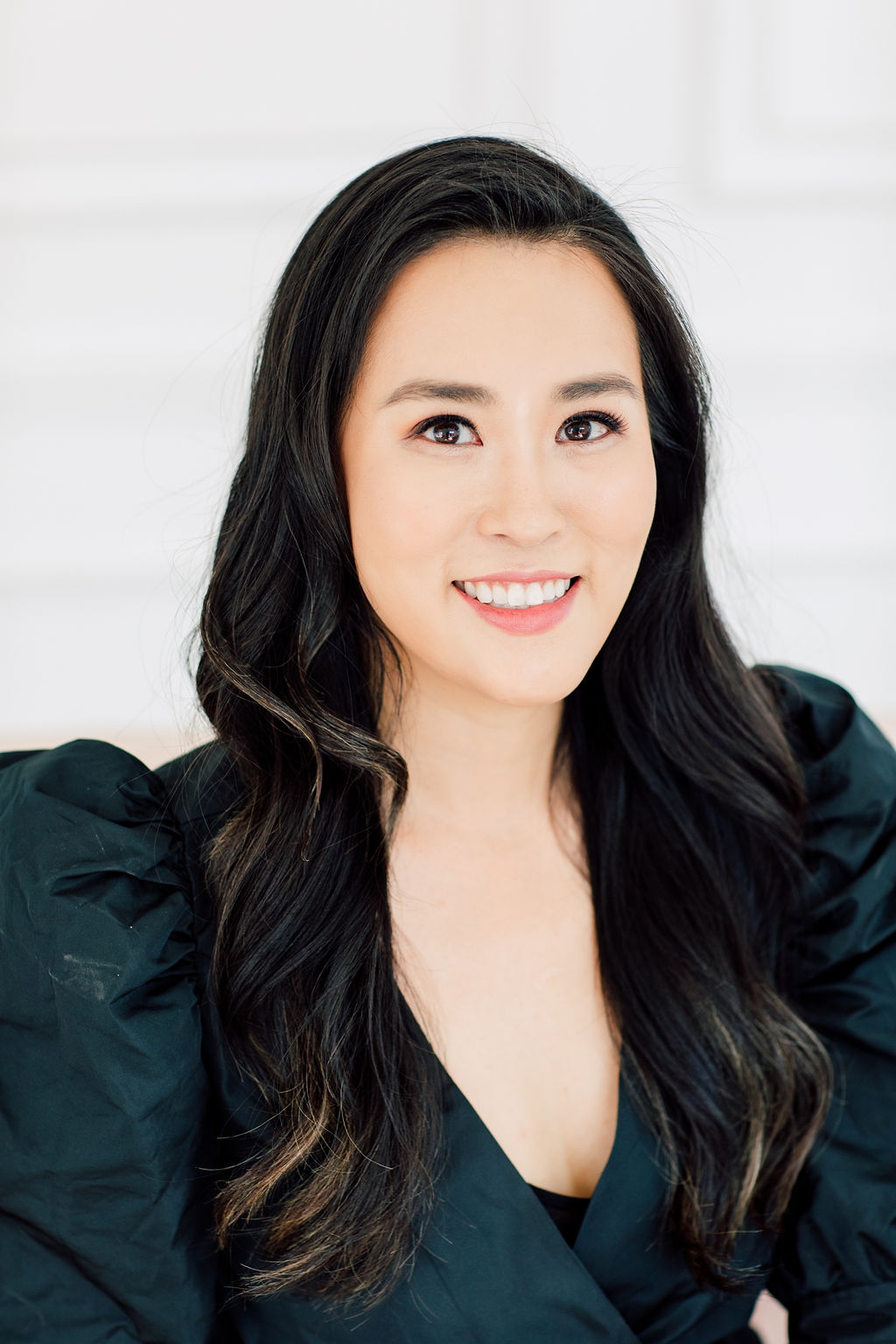 "I reached out to Carla for help in securing clients through utilizing Instagram stories. I had no clue and was a newbie at it!
With Carla's guidance and strategies, I was able to book 5 clients, over 3 days, for an offer I put out for Black Friday & Cyber Monday.
Carla gave me clarity about my offer, how to package it and most of all the confidence to put myself out there! As a natural introvert, it did not come easily for me to speak on video, but with Carla motivating for me and pushing me I was able to do it!"
- Anna, @mytravelanthopy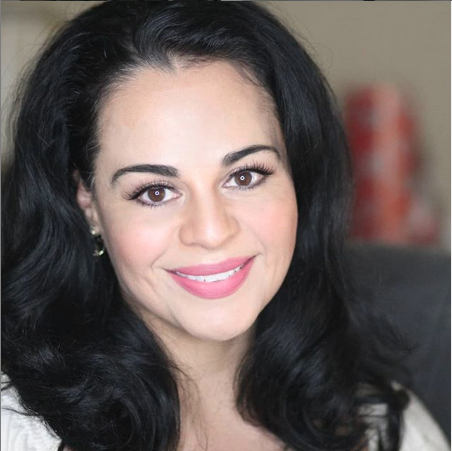 "I am a creative person and tend ti get excited about new projects and ideas so I need additional assistance to help me stay focused and follow through on one new service/project at a time.
By gaining clarity and tweaking my message and offers, I felt more confident to present and sell my services in sales calls.
I was able to increase my prices by focusing on the value I bring to my clients and really showcase why they needed my services. As a result I booked my first $3,000 client!"
- Rosa, @rosaievans
Your Instructor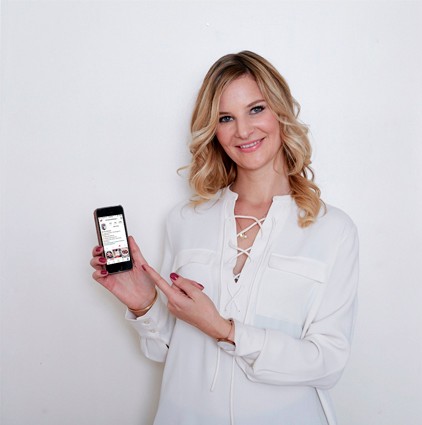 Hi, I'm Carla!
I grew my own Instagram account from 0 to over 20.000 highly engaged followers in less than 2 years. All organically.
As a busy entrepreneur myself, I know how difficult it can be to focus on your social media. Yet, we often don't have the funds to hire someone to take care of this department, or let alone work with an agency who, let's face it, often overcharge and under-deliver.
Over the past few years I have worked with many start ups in the food industry and have developed effective strategies and time-saving systems to help them successfully grow their businesses through online marketing.
That's exactly why I want to help people just like YOU apply the exact strategies I've developed and perfected over the past few years, so that you, too, can grow your online following and turn your passion into a profitable business.
Courses Included with Purchase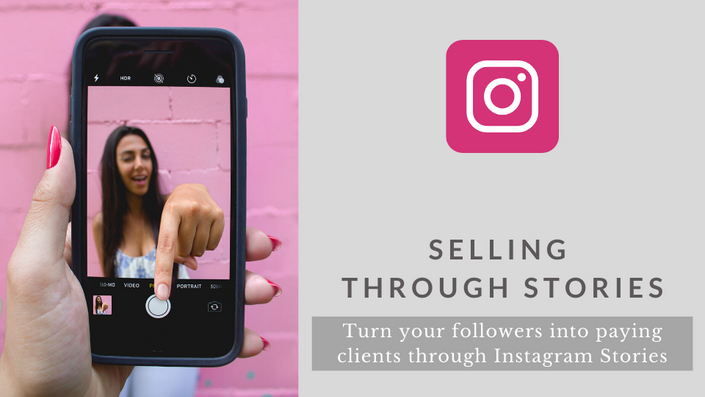 Selling Through Stories
Turn your followers into paying clients through Instagram Stories.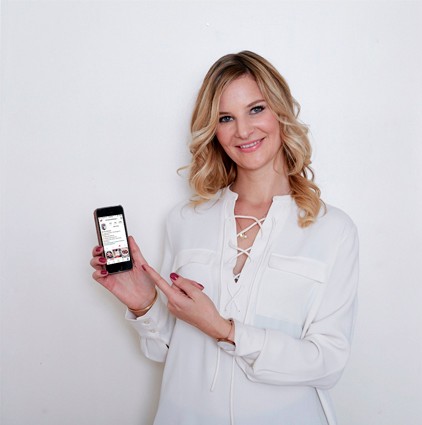 $497
Original Price: $497
Frequently Asked Questions
What if I want to cancel my Membership?
A: If you select the monthly payment plan, you may cancel your subscription at any point. Once canceled, you will no longer be charged going forward. Payments for the next billing cycle will not be refunded If you would like to cancel an annual subscription, you may do so at any time. Please note, however, that you need to cancel at least 7 business days prior to your renewal date to prevent the next year's subscription from being processed and billed. There is no trial period and we do not allow cancellations and/or refunds for annual subscriptions; because of this, we recommend you try a month-to-month subscription before purchasing an annual subscription. You may upgrade to an annual subscription at any time.
What is The Scale Up Club?
A: The Scale Up Club is an online subscription designed to multiply your income and maximize your growth by mastering the art of sales and launching online. Every month you get new content in form of guest expert calls, and live group coaching calls.
How is The Scale Up Club delivered?
A: Everything is in the Membership portal! You just log in and can access all the lessons, workbooks, bonus trainings, and more — for the current month AND all previous months. You can access the Membership portal from your computer, tablet or smartphone. ✴ Once per month you'll be invited to a live guest expert training. This is your chance to deepen your launching, sales, and marketing skills by learning from some of the smartest people in the industry. ✴ Additionally, you're invited to join our monthly Live Group Coaching Calls. Show up, ask questions, and receive laser coaching to create your next sold out launch or increase your conversion rates. You'll receive the invitations, reminders, and links to join the live classes via email.
How much of my time will it require?
A: That's up to you! You can go back to any lesson, workbook, bonus training, group coaching session, etc., at any time and listen/read/watch/practice whenever you want, as often as you want. If you're super busy one week or month, don't sweat it. You can't fall behind! I do recommend showing up to the Live Group Coaching Calls as this is your chance to receive coaching and support and make massive progress.