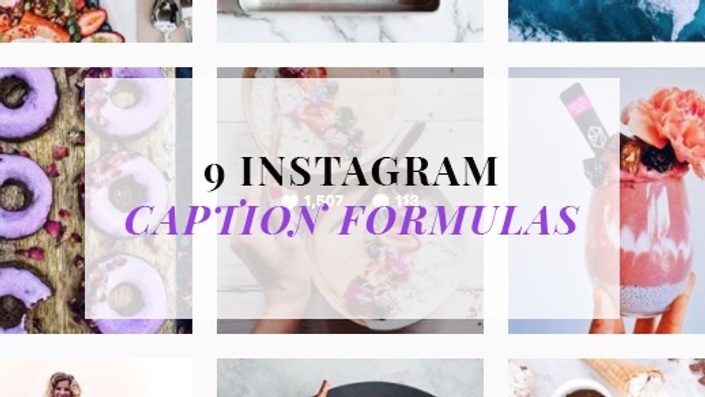 9 Instagram Caption Formulas
to increase your engagement & make your followers fall in love with you.
EXPERIENCED A DROP IN ENGAGEMENT RECENTLY?
Let me start by saying this: you're not alone!
Instagram just changed the algorithm again and your posts are getting shown to even fewer people.
I know. Frustrating!
But that's exactly why it's more important than ever to create posts that encourage your followers to ENGAGE with you and keep them coming back for more.
And how exactly do you do that? *
*hint: your captions got a whole lot to do with it... ;)
What if I told you that by implementing these proven formulas you can STOP WASTING TIME worrying about what to post and instead focus on actually getting RESULTS and DOUBLING your engagement (and following)?

BY SIGNING UP TO THIS MINI-BUNDLE YOU WILL:

✓ Access my top 9 proven Instagram caption formulas and always write captivating captions that encourage CONVERSATIONS (and not just bot comments or emojis).
✓ DOUBLE your engagement, get more likes AND more comments (be clever, interesting & fun instead of boring & annoying).
✓ Be CONSISTENT (which is key if you want to succeed online) & WITHOUT the overwhelm of not knowing what to post.
✓ BEAT the Instagram algorithm and keep your followers coming back for more of your goodness.

✓ PLUS I'm throwing in my Instagram Theme Guide to help you create a beautiful feed that sets your account apart from the rest.
DO I NEED TO SAY MORE?
I think it's time to make your followers fall in love with you and start seeing the GROWTH and the LOVE you and your posts deserve...
Your Instructor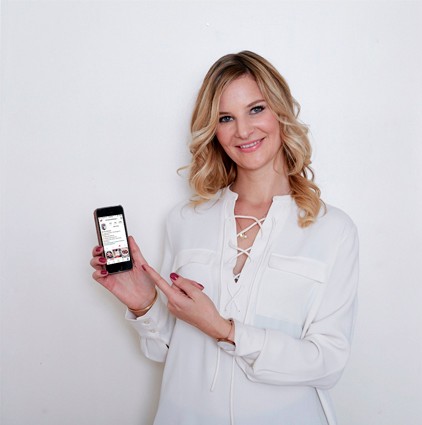 Hi, I'm Carla!
I grew my own Instagram account from 0 to over 20.000 highly engaged followers in less than 2 years. All organically.
As a busy entrepreneur myself, I know how difficult it can be to focus on your social media. Yet, we often don't have the funds to hire someone to take care of this department, or let alone work with an agency who, let's face it, often overcharge and under-deliver.
Over the past few years I have worked with many start ups in the food industry and have developed effective strategies and time-saving systems to help them successfully grow their businesses through online marketing.
That's exactly why I want to help people just like YOU apply the exact strategies I've developed and perfected over the past few years, so that you, too, can grow your online following and turn your passion into a profitable business.