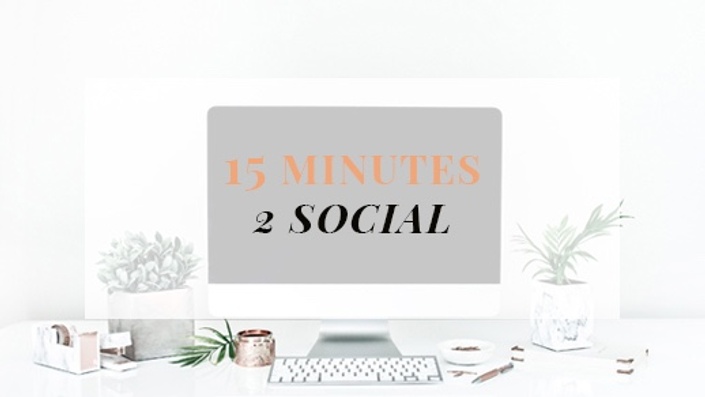 15 Minutes 2 Social Online Course
Create & implement an efficient social media strategy in 15 minutes per day.
Imagine if you could wake up each morning to more and more people visiting your website, reading and sharing your content, buying your products/services.
Imagine if you could grow your online following into a truly engaged community that loves your brand and everything you create.
Imagine if you could create and implement a social media strategy that would do all of that for you without taking up all of your time.
Imagine if you could use this strategy to grow an online business and turn your passion into a job that you love.
Imagine if you could do all that within the next 6 weeks...

INTRODUCING
15 MINUTES 2 SOCIAL
My online course that teaches you my proven strategies that will increase your website traffic and grow your online following fast by attracting the right people.
My effective and easy to implement systems to help you create and maintain an active online presence - with as little as 15 minutes per day.
The exact tools and step-by-step processes I use to implement all of the above (that won't cost you hundreds of $$ each month).
My guidance and support over the next 6 weeks to make sure you're staying on track!

I KNOW WHAT YOU'RE STRUGGLING WITH (I'VE BEEN THERE!)...
You've heard Pinterest is supposed to be good for driving traffic, but how do you make it work for you? Are businesses still even using Facebook? Not sure what to post on Twitter? And what about hashtags - what's the deal with them?
There is so much information out there, it's difficult to know what advice to take! From my own experience of starting a restaurant, I know how difficult it can be to implement a solid social media strategy.
Yes, we all know you need to be on these different platforms, but how do you actually make sure that your you're using your social media strategy "the right way" in order to get real results?
What you want to achieve through your social media strategy is to create relationships and grow a loyal following of potential clients who love your brand and what you have to offer! And in order to get there you need have an active presence. You need to show up consistently. Day. After. Day.
Here's the thing, though: You don't actually need to spend hours each day to achieve this. In fact, I only spend 15 minutes per day creating an active social media presence while attracting my ideal audience - on autopilot.
How do I do that? I've created systems that do the work for me.
And it's those systems that allow me to spend more time focusing on engaging with my community and new potential clients.
And I want you to be able to achieve the same:
Learn the exact strategies I use to maintain an active and engaged online presence, to grow my following and attract new potential clients - with as little as 15 minutes per day!
Here's how:
MODULE 1: YOUR STRATEGY
BUILDING YOUR FOUNDATION
The important thing is not to simply have a presence across Facebook, Twitter, Pinterest, and Instagram, but to reach and engage with the right audience - your target market.
Knowing your target market alone, however, doesn't mean you automatically have a strategy in place. And that's what we'll cover in Module 1 of the course: We'll discover your "why", your "voice", and your content strategy - everything you need in order to lay the foundation for your success online.
These first steps are essential for your success and growth online, yet a lot of people are getting these wrong, simply because they don't know what to focus on. I'll show you exactly what you need to do in order to grow your community online.
MODULE 2: PINTEREST
GROW YOUR WEBSITE TRAFFIC
In part Module 2 we'll get started with Pinterest. Pinterest is my nr. 1 traffic driver, and it's also the platform I spend the least amount of time on each day. And I'm talking less than 5 minutes per day!
I will teach you my exact pinning strategy, and how you can get your Pins in front of thousands of other Pinners, even if you're just starting out and don't have any followers yet!
I will also teach you the one strategy that has helped me make my Pins go viral (one of my pins alone gets me over 2.500 page views each month!). This is crazy amounts of traffic - all because of one Pin that went viral, and I'm going to show you how you can achieve the same!
MODULE 3: INSTAGRAM
AUTOMATE YOUR STRATEGY BY USING THE RIGHT HASHTAGS
Learn everything there is to know about hashtags and how to use them to rapidly increase engagement and followers - on autopilot!

Hashtags are your secret weapon to succeeding on Instagram. But here's the thing: if you want your hashtags to do your work for you, then you need to know how to choose and use them correctly!
I guarantee you that once you use hashtags to their full potential, you'll be sure to gain more likes, more positive comments, and more followers with every single post you publish. Sounds fabulous, right?
We'll also talk more about the Instagram Top Posts, and how you can use them to get noticed by feature accounts, which can help you grow your following even faster!

MODULE 4: TWITTER AND FACEBOOK
FOCUS ON WHAT REALLY MATTERS

Module 4 is all about automation. I'll introduce you to some of my favourite tools that can help you schedule and automate your posts, so that you can focus on what really matters: engaging with your followers and attracting new potential clients while resting assured that your profiles remain active and full of awesome content (plus, the tools that I'm using are completely free!).
I'll be giving you my exact posting blueprints for both of these platforms, and assure you that once set up, you literally won't have to worry about finding new content to post all month!
Course Curriculum
Introduction
Available in days
days after you enroll
Module 1: Laying The Foundation
Available in days
days after you enroll
Module 2: Pinterest - Sky-Rocket Your Website Traffic
Available in days
days after you enroll
Your Instructor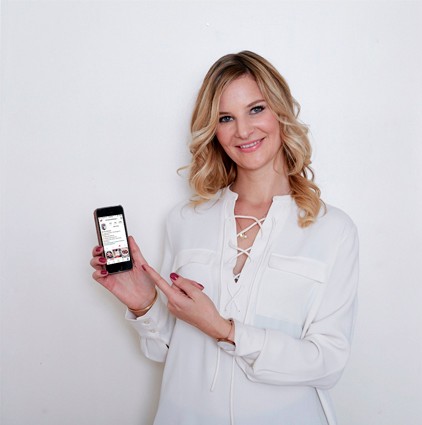 Hi, I'm Carla!
I grew my own Instagram account from 0 to over 20.000 highly engaged followers in less than 2 years. All organically.
As a busy entrepreneur myself, I know how difficult it can be to focus on your social media. Yet, we often don't have the funds to hire someone to take care of this department, or let alone work with an agency who, let's face it, often overcharge and under-deliver.
Over the past few years I have worked with many start ups in the food industry and have developed effective strategies and time-saving systems to help them successfully grow their businesses through online marketing.
That's exactly why I want to help people just like YOU apply the exact strategies I've developed and perfected over the past few years, so that you, too, can grow your online following and turn your passion into a profitable business.
SO THE CHOICE IS YOURS...
You could spend the next months (or even years!) trying to figure all of this out on your own.
You could hire an agency to manage your social media presence for you - often with very little results and at a high price tag.

Or you could take my course and apply the strategies yourself (or hire a VA for 15 minutes a day) and be assured that...
- your social media presence communicates your concept the way you want it to.
- you're using the right tools to increase your website traffic (on autopilot!).
- you're building a community of engaged followers who love your brand and what you offer!
- you're laying the foundation to launch a profitable online business or brand.
ARE YOU READY TO STOP SACRIFICING YOUR LIFE FOR THE SAKE OF YOUR SOCIAL MEDIA?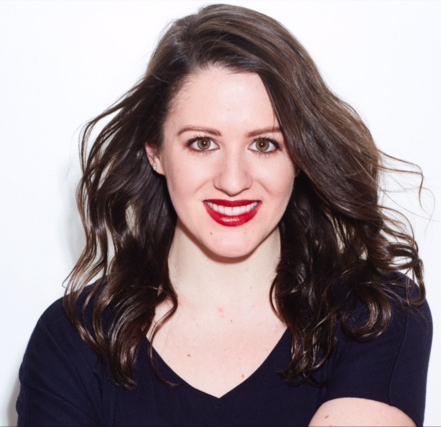 "15 Minutes 2 Social was easy to understand, and a very straight forward approach to helping me manage multiple accounts. Additionally, the course helped direct my focus with which social media platform I want to invest more of my time and craft. Carla lays out the basics, is easy to follow and refer back to, and most importantly she helps me mold my brand to fit modern times. From Carla's course I have increased to almost 3k Instagram followers in 2 months by employing strategies with managing my social media platforms."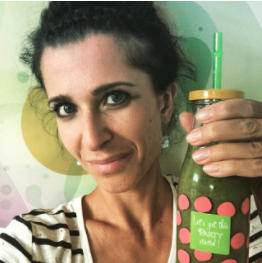 "The course is very well organized, clear and full of very good tips and tricks. I need to emphasize that I really appreciate your huge support, positive thoughts and sharing experience!" -
Joanna, @never.stop.tryin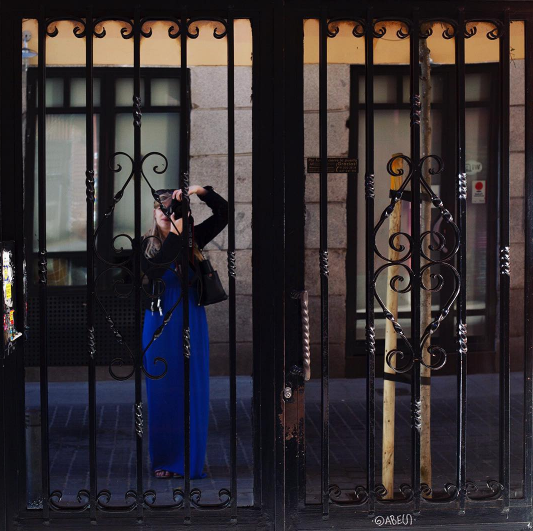 "The questions for the worksheets were really well chosen and allow for an easy, uncomplicated approach to marketing. I loved being taken through the different steps and am feeling super motivated me to pick up my camera and to photograph my creations in the kitchen. Thank you so much for your help!" - Katharina, @kjlovesodin
Frequently Asked Questions
How long do I have access to the course?
How does forever sound? After enrolling, you have unlimited access to this course for as long as you like - plus you'll have access to any future updates and bonuses!
What if I am unhappy with the course? Can I get my money back?
I offer a 100% money-back guarantee, you have 30 days to go through the course, implement my strategies, and if you decide you don't like it, I will give you your money back! No questions asked ;)
What if I'm not a food blogger or in the food industry? Will this course still help me to grow my Instagram account?
Absolutely! The strategies I'll be teaching you apply to anyone trying to grow their online following and implementing an effective social media strategy.
What if I'm just starting out and don't have a blog/business yet? Is this course right for me?
Definitely! You'll be able to apply all the strategies correctly, right from the beginning. This will give you a huge head start for when you decide to launch your blog or business.
What format is the course content delivered in?
The course materials are shared as video content and transcripts - so whether you prefer to read, watch or listen, you'll be covered!